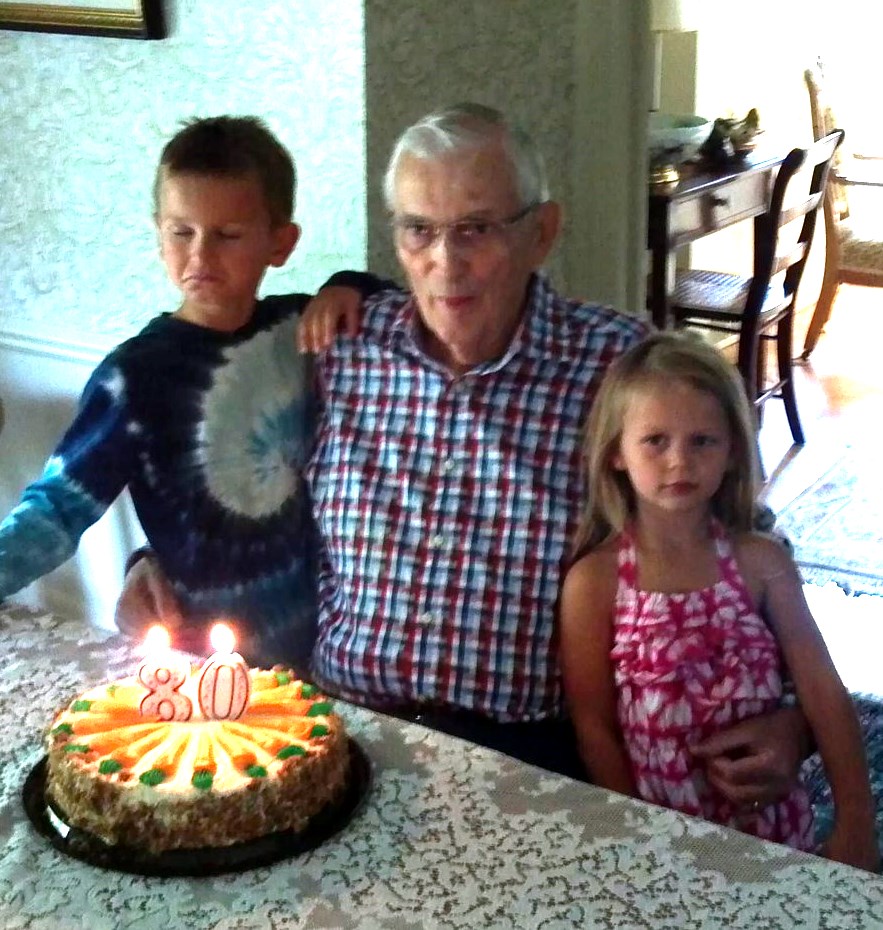 Dr. Edward T. Spink
September 20, 1932 - January 7, 2016
Dr. Edward T. Spink

Born September 20, 1932 in Lansing Michigan, died on January 7, 2016

On January 7, 2016 our world lost a true gentleman.

Summing up the life of a man who has touched so many in what amounts to only a few short sentences seems nearly impossible.

Not knowing were start, I guess I will start closest to home. My father was a kind, loving, hard working man who dedicated himself to providing a comfortable, loving home for his loving wife Virginia and for my brother Jack and I (Scott).

Time and time again I remember thinking to myself how lucky our family is to have such a dedicated hard working and loving father.

But, long before he had a family, that young man embarked on a journey to follow in his mother's (Marion Spink) footsteps to become an educator. He graduated from Lansing Eastern High School and continued on to Michigan State University to pursue a degree in teaching. During his studies he also made time to play in the MSU Marching Band. He loved the band and continued to play in the MSU Alumni Marching Band annually well in to the 70's. After completing his Undergraduate Degree, newlyweds Ed and Virginia headed off to Lackland Air Force base where he served as Captain. After leaving the Air force Ed and Virginia headed back to Lansing where Ed began his career as a teacher and educator.

This marked the beginning of a long and distinguished career with the Lansing School District. During his 30-plus year career he completed a masters and a PhD. in education while serving as Teacher, Principal, Area principal, Director of Media Services and for a short time as Director of Lansing Public Libraries.

Each of the those accomplishments on their own are remarkable and difficult to attain, but none of them speak to the man behind these accomplishments and more importantly the positive impact he had to the countless students he came in contact with during his career as an educator.

It did not take long for Edward Spink to realize that he not only had a passion for improving the process of education but also for helping students learn. I believe helping students learn was always his true passion.

Throughout his career, Dr. Spink dedicated himself to the betterment of the education each student would receive in the Lansing School District.

His commitment to helping students learn and the connections he made with those students extended well beyond the classroom. For the decades since he left the halls of the Lansing School District, Dr. Spink has received countless calls, texts, letters and e-mails from former students, mothers and well-wishers thanking him for his guidance or simply to say that they remembered him and often sharing his stories.

After my father retired I remember him saying "How did I ever have time for work," which was great to hear from a man that was dedicated to his career.

Through all his many dear friends at the Lansing School District, Central Methodist Church and in the Lansing community, it was not long before he had a full schedule. This combined with his love to travel and spending time with family kept him very busy. As for his time at the end we were very fortunate to have him home with us.

A funeral service will be held Saturday, January 16, 2016 at 11:00 am, at Gorsline Runciman Lansing Chapel, 900 E Michigan Ave, Lansing, MI 48912. The family will receive friends on Friday, January 15, 2016 from 2-4 pm & 6-8 pm and one hour prior to the service. Those desiring may make a contribution in memory of Dr. Edward T. Spink to Central United Methodist Church, 215 N. Capitol Ave., Lansing, Michigan 48933, Hospice of Michigan, 400 Mack Ave, Detroit, MI 48201, or to the MSU Spartan Marching Band, College of Music Advancement Office, Michigan State University, 105 Music Building, East Lansing, MI 48823 or at www.spartanband.net with their online giving button. Memories and condolences may be shared at www.grlansing.com.
Published in Lansing State Journal on Jan. 13, 2016
- See more at: http://www.legacy.com/obituaries/lsj/obituary.aspx?pid=177264457#sthash.SPjVxs3s.dpuf